Video portfolio
Performances
Writing & other encounters
Content types
Links
Cheruta
A Dance theater which in based on Talmudic texts and inspired by Dervish dances.
Directing and adaptation by: Ruthie Osterman
Kibbutzim College, Tel-Aviv, 2010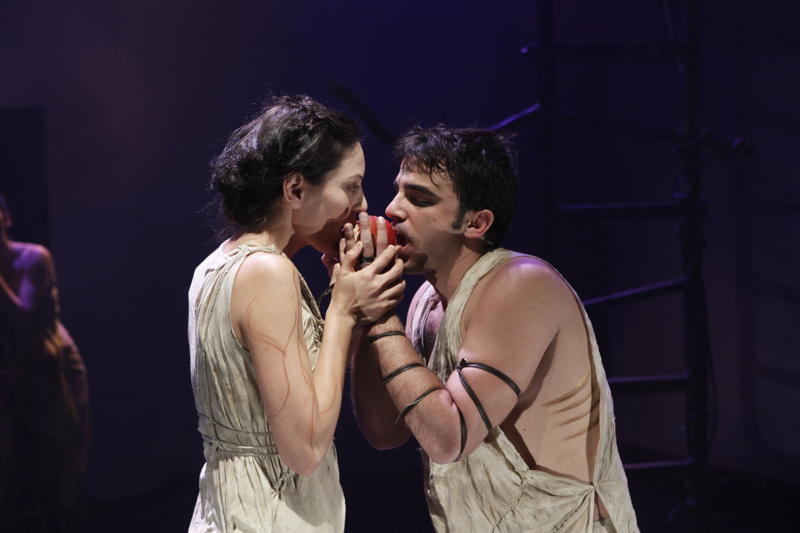 "The evil found a new way to succeed. He doesn't fight day and night to provoke and dismiss, but he attempts to take your truth away and then he lets you do everything properly – to work and pray. He does so because without having the real truth – what is care what you do?"
(Rabbi Menachem Mendel from Kotsk)
Two Talmudic "Midrashim" (religious allegories) tell the story of two loving couples. Between these two couples stands a pomegranate.
The married couple, Rabbi Chiya and his wife, do not have sexual relations.
The second couple takes the risk of a marriage offer which is rejected. The two couples experience a moment of internal and passionate awakening which will change their lives.
These are two stories about the fear of intimacy – with myself and with the other. Stories about gracious moments of agreement to be free, to meet myself without masks.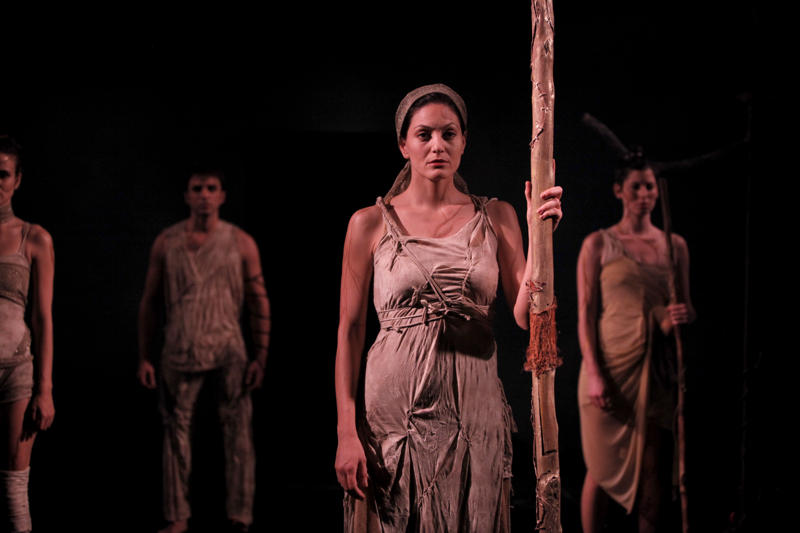 Adaptation and direction:
Ruthie Osterman
Music:
Yuval Shapira
Lighting design:
Ya'cov Sliv
Set and custom design:
Gili  Cocavi
Movement counseling:
Naama Redler
Actors:
Eyal Zioban, Judit Margi, Lior Chason, Meital Peretz, Anat Aizik, Tzlil Chen Zaks.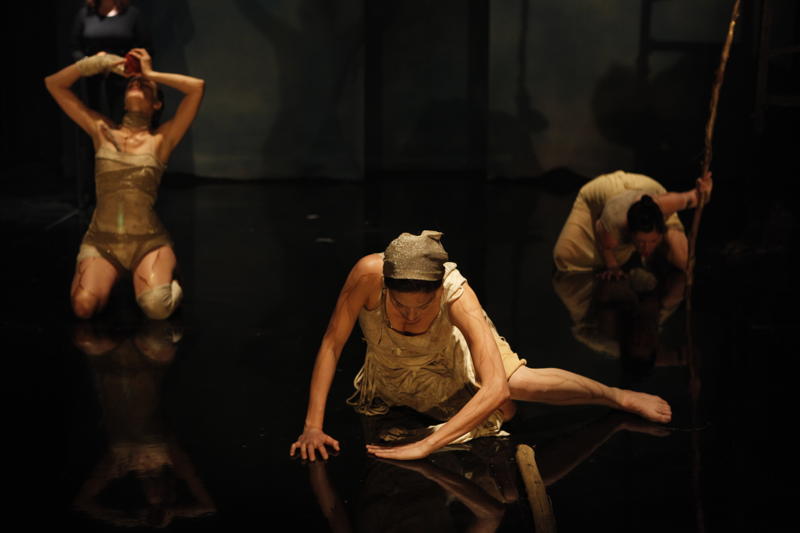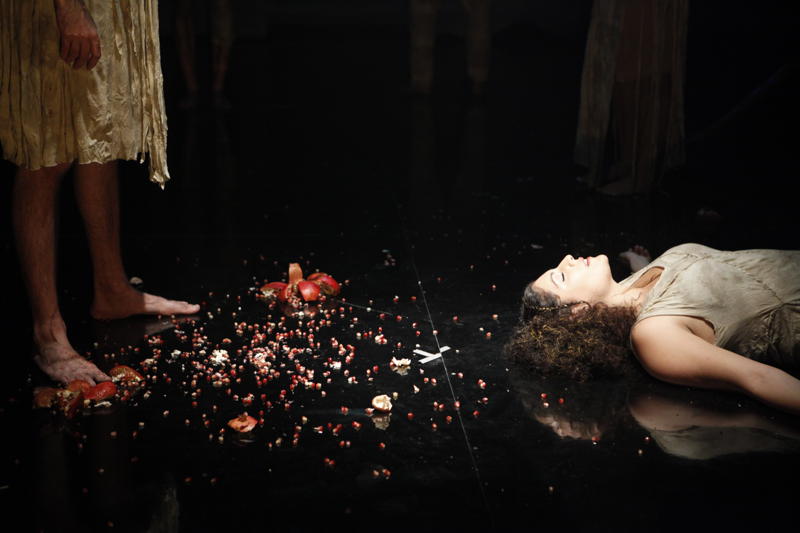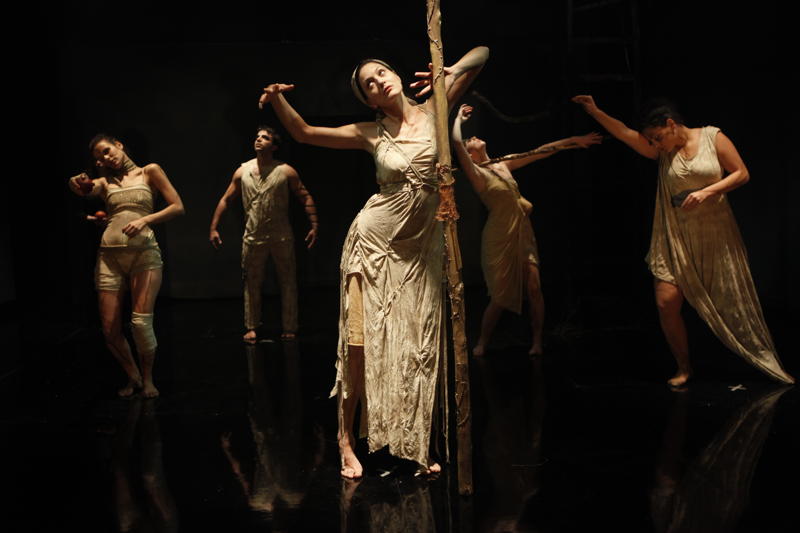 All  videos were edited by Yoav Gershon.