Video portfolio
Performances
Writing & other encounters
Content types
Links
Postal Delivery to God
"Woman Festival 2012", Hulon, Israel.
"The Arab -Hebrew theater", Jaffa, Israel. 
Created by Amit Zarka & Ruthie Osterman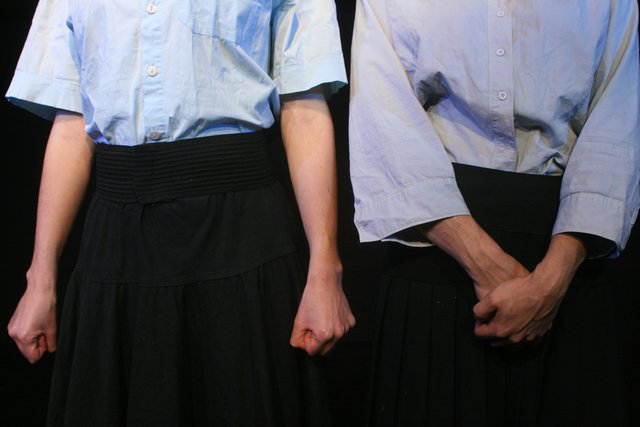 "When a child wants to fly,
She is willing to jump from the roof of a building in Tel-Aviv
For that one moment, that split second of flying.
When a child wants to fly,
Many years after her wings had been tied close to her arms
She feels starved.
When a child wants to fly,
And she is told "go on, fly, now, to wherever you want"
She immediately becomes
A pillar of salt
A balloon exploding
Darkness."
(from Postal Delivery to God)  
The adolescence story of girls in the Jewish-religious world searching for God.
The play "Postal Delivery to God" is a unique creation dealing with the adolescence processes in the national-religious society and the individual's search for God, from a feminine perspective.
The story of two religious girls searching for God during three periods of their lives: as girls, adolescents and women.
Each period is characterized differently and raises various conflicts regarding the dialogue with the Creator, definition of identity and experiences belonging to each one of the girls.
The play is based on the personal stories of the play's creators and performers, who all come from the Jewish-religious world.
Each one of them is in a different place regarding her relation with God and the observance of His commandments – religious and non-religious.
The play has won the competition of "Theater writing in memory of Dov Gorfung."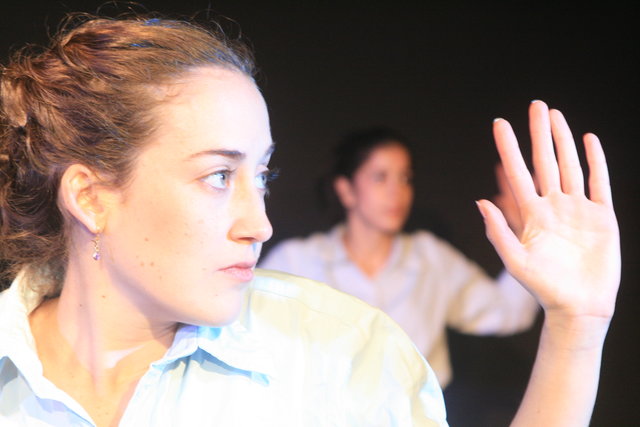 Writing & Directing
Amit Zarka & Ruthie Osterman
Choreography
Ron Amit
Original Music
Haim Rozenblum, Lior Haimovich
The song "flow my tears" /John Dowland" – Collective "Barrocade" , Yeela Avital.
Lighting Design
Amihai Elharar
Producer
Lior Sabag
Actors
Dickla atias, Talia shashua, Moria avraham, Moria Bashari, Sivan Aviani, Amit Zarka, Keren Moshe ,Reut Barbi, Ruthie Osterman
Video filming and editing: Ariel & Shlomit Choen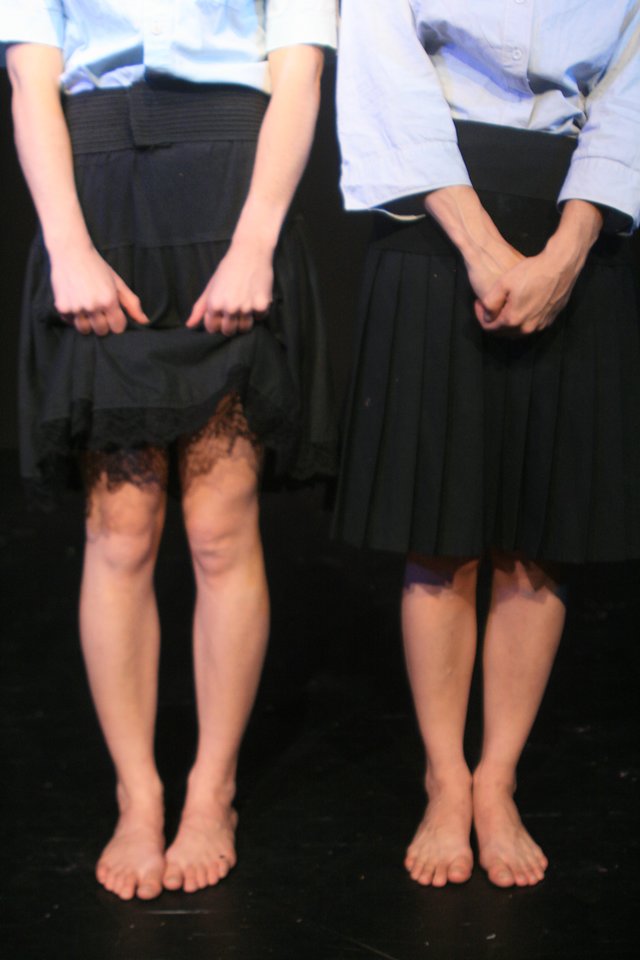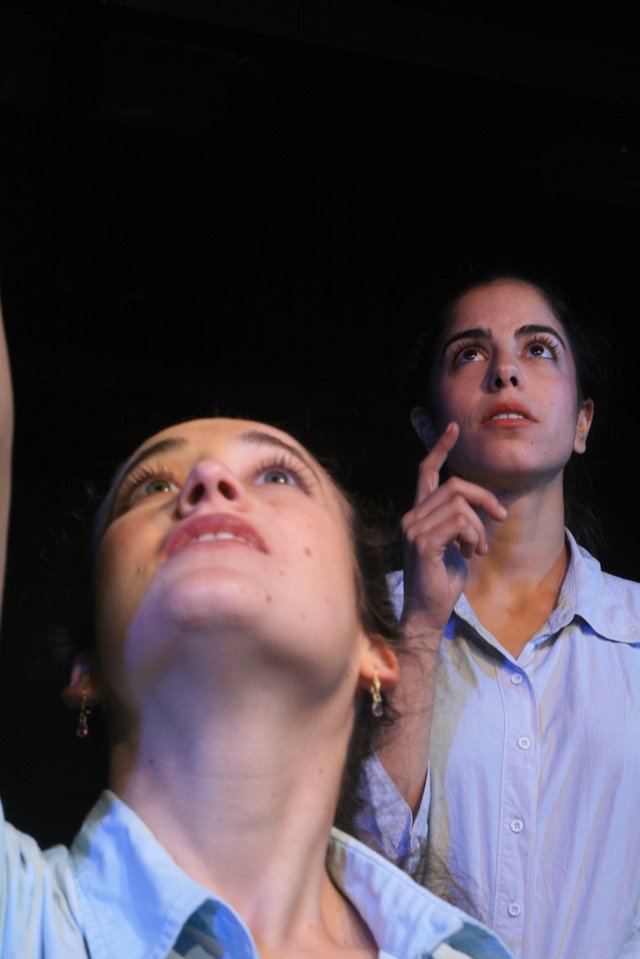 Reviews and press materials: 
Review of "Postal Delivery to God" on City's mouse
 Review of "Postal Delivery to God" on Walla-Judaism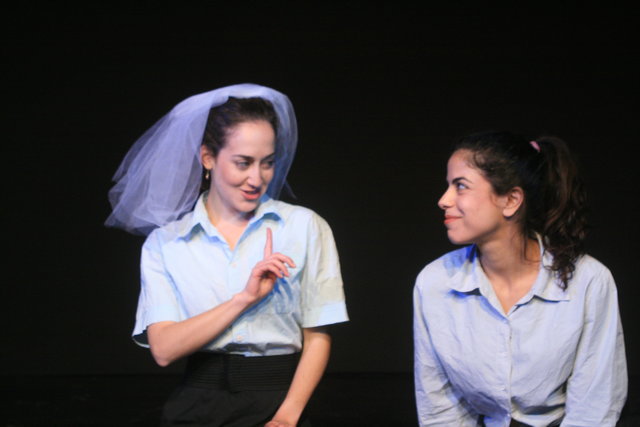 Stills photographer: Uri Drukman
For contact and booking a show: [email protected]
With the support of:
Israel Lottery Council For Culture & Arts. 
MATAN – Experimental Theater Center.
A joint project of: The Rabinovich Foundation for the Arts, Tel Aviv,
Recanati Foundation, Israel Ministry of Culture & Sport, Theatre Department – Art and Culture Council.
Cooperation with The school theater arts in the Kibbutzim College.