Video portfolio
Performances
Writing & other encounters
Content types
Links
The Dybbuk
An original adaptation to Ansky's mythological play.
Adaptation and direction by Ruthie Osterman.
Kibbutzim College, Tel-Aviv, 2007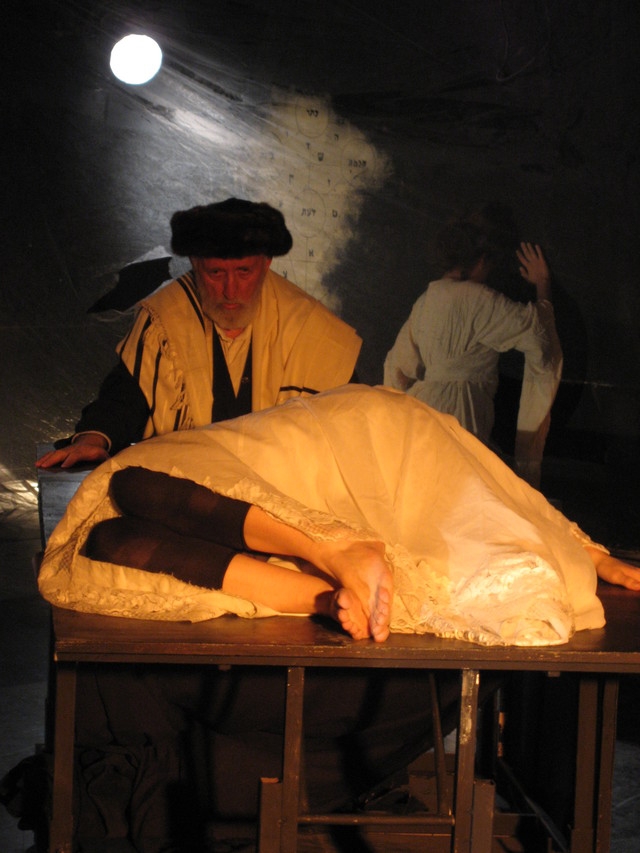 "Many waters cannot quench love; neither can the floods drown it…"
(Song of Songs 8, 7)
The play  "The Dybbuk"  consists of stories and tales from the Jewish tradition and Kabala.
In the center there is a love story between Lea and Chanan. Chanan deals with practical Kabala and dies.
Lea's father arranges her marriage to another bridegroom, but Chanan's soul can't find peace.
Being torn between two worlds Chanan breaks trough the border between the dead world and the living world and enters Lea as a "Dybbuk".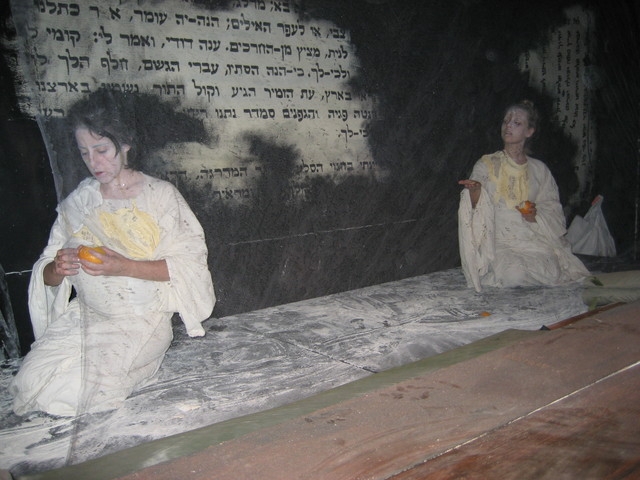 From the reviews:
"It's a real convincing, exciting theatrical occurrence. It presents a fascinating adaptation and creative original direction."
"The play takes place in a shelter which turns to a synagogue. The audiences sit beside long tables on which there is traditional Jewish food such as wine for Kiddush and "Hallot" (kind of bread).
The actors invite the audience to take part in the wedding dances, to hold the "Chuppa" and even to play the bridegroom…."
"The achievement of this "Dybbuk" is that the play doesn't take place in front of us, but among us. The struggles are inward, and we take part in these struggles, each one according to his or her own life story. The "Dibbuk" didn't happen long ago but it is here and now, in each one of us."   
 (Rivka raz, Terminal magazine no. 32, Sep 2007)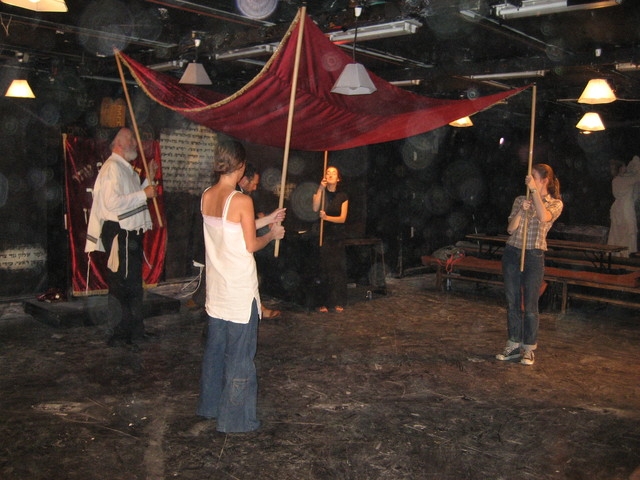 Adaptation and direction:
Ruthie Osterman
Music:
Adam Ben Ezra.
Set and Custom design:
Liron Biran.
Lighting design:
Martin Adin
Actors:
Dalia Fridland, Shmuel Wolf, Migel Orbach, Naama Armon, Shachar-Or Kampel.
Dancers:
Sivan Bronstein, Yael Slor, Aviva Reiski, Shacharit Yerushalmi, Ina Aizenberg, Daniel Coen-Levi.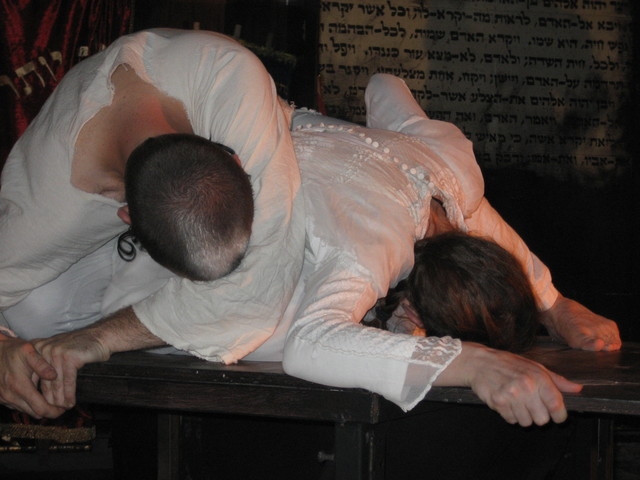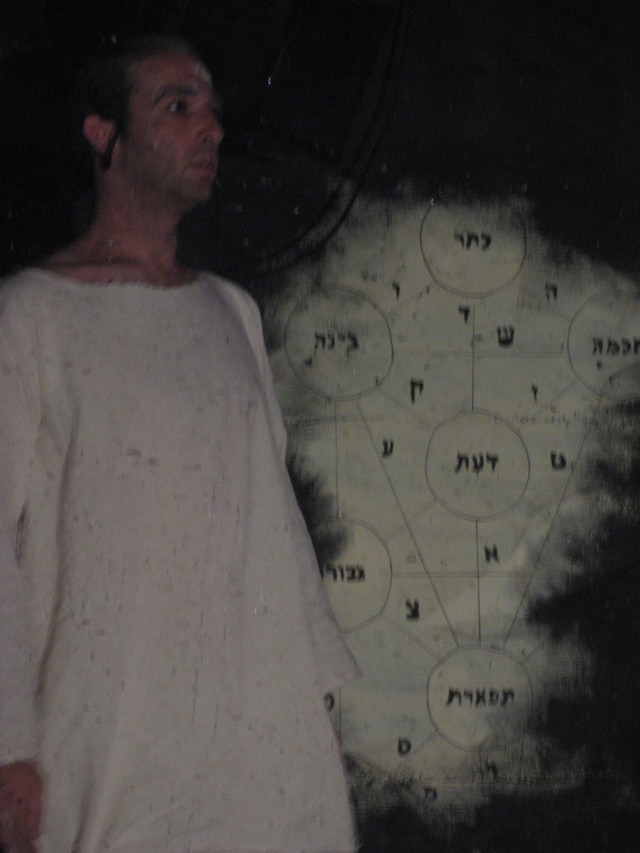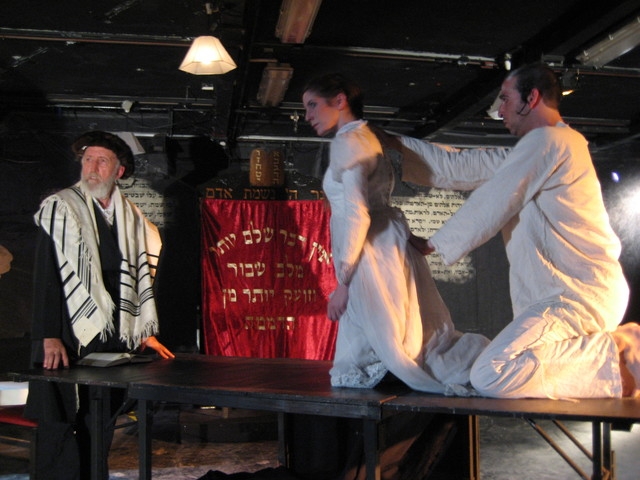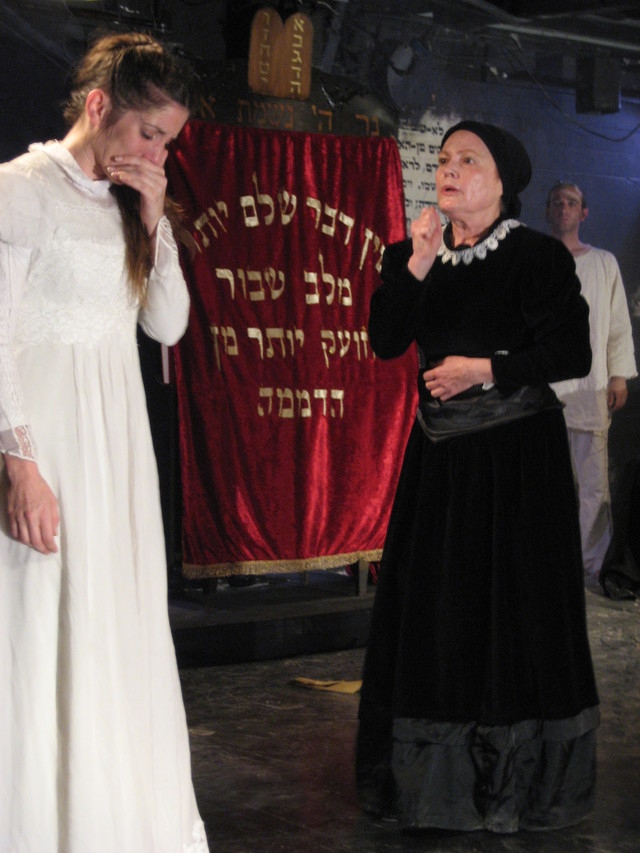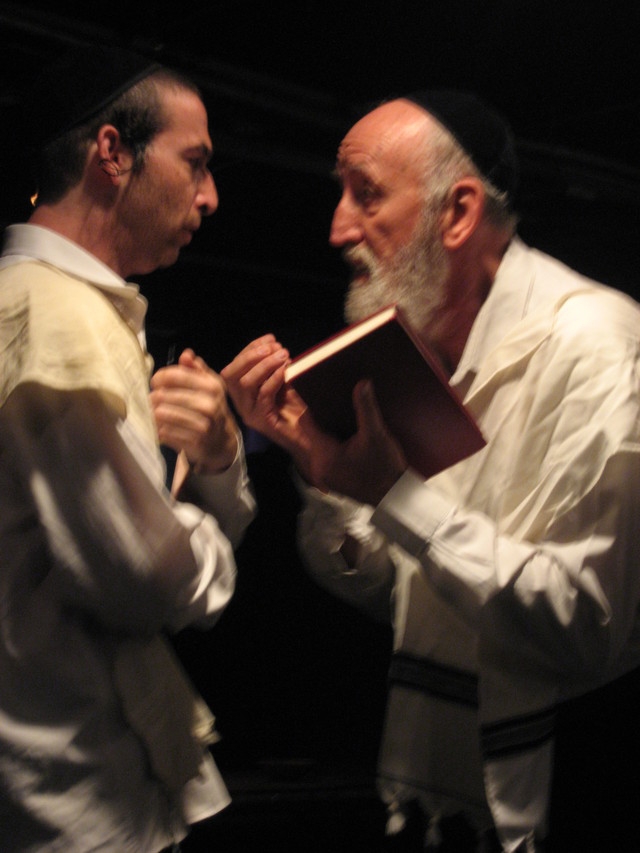 All  videos were edited by Yoav Gershon.